« 100% automatic system »
With its completely automated recharging and bike access system, the Mobility Parc is the perfect solution to manage an e-bike fleet intended for collective use.
« Adjustable station »
A Mobility Parc station has 2 to 64 bike hooks. The only intervention required is a technical sheath (currant, internet) linked to the station and to its base fixed on the ground. Stations are generally connected to the central server with a network cable (LAN), a Wi-Fi access or GPRS/3G modem but there is also a simplified functioning system for use without a linked management tool.
A green or red light quickly shows which bikes are available. A display indicates the charge state of the battery of the bike. Each terminal is fitted with an RFID card machine and a mini keyboard to enter a pin code.
« Centralised management »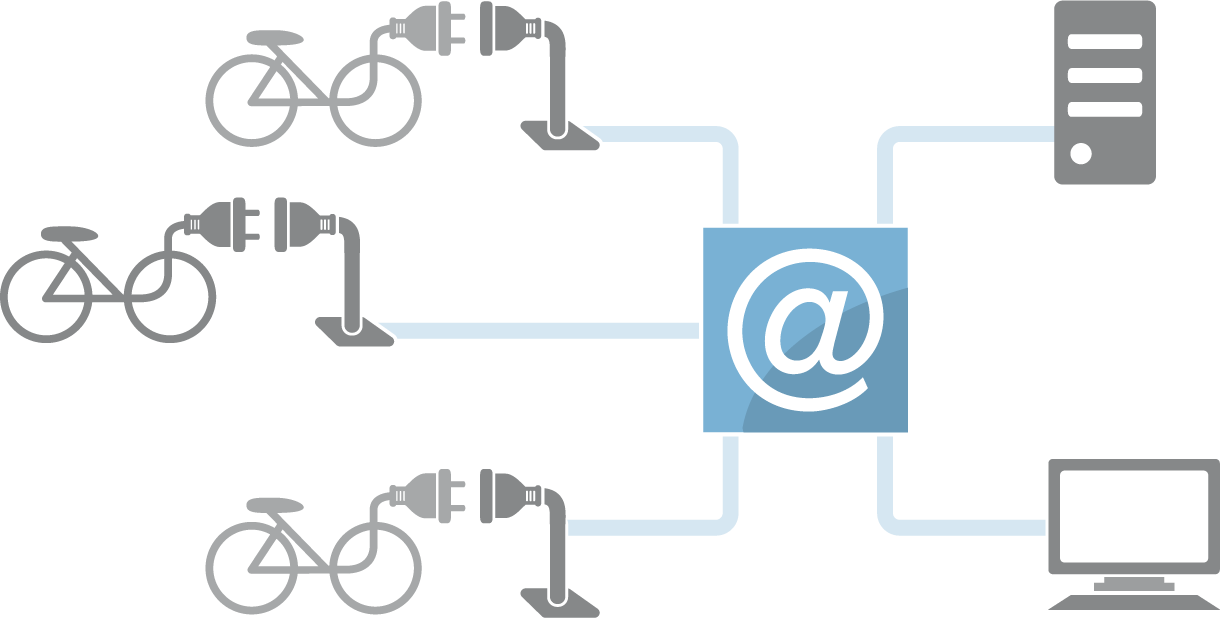 Once hooked to a terminal, the e-bike gets locked and secured. The battery gets recharged if necessary and the system retrieves the bike data (identification, use, charge state…). The data is sent and saved in a database that allows the control and management of the park at a distance away by internet.
« RFID or Smartphone access »
It's possible to access the bike using either a RFID type card or a code given by the smartphone/tablet. Once the user is identified, the server makes the bike available and saves the use data.
The information about the parks (stations, available bikes, charge state, technical problems…) is available on a personalised web platform. Users and administrators can access this information in real time. The Mobility Parc is suitable for small fleets (a few bikes) as well as for self-service use (several stations).
« Personalised web platform »
The Mobility Parc web platform gives our users access to full information about the park. The home page is public; it shows the state of each station and gives access to an online subscription form. For the registered user: a personal page allows him to see his account information (use history, reservations, available credit…)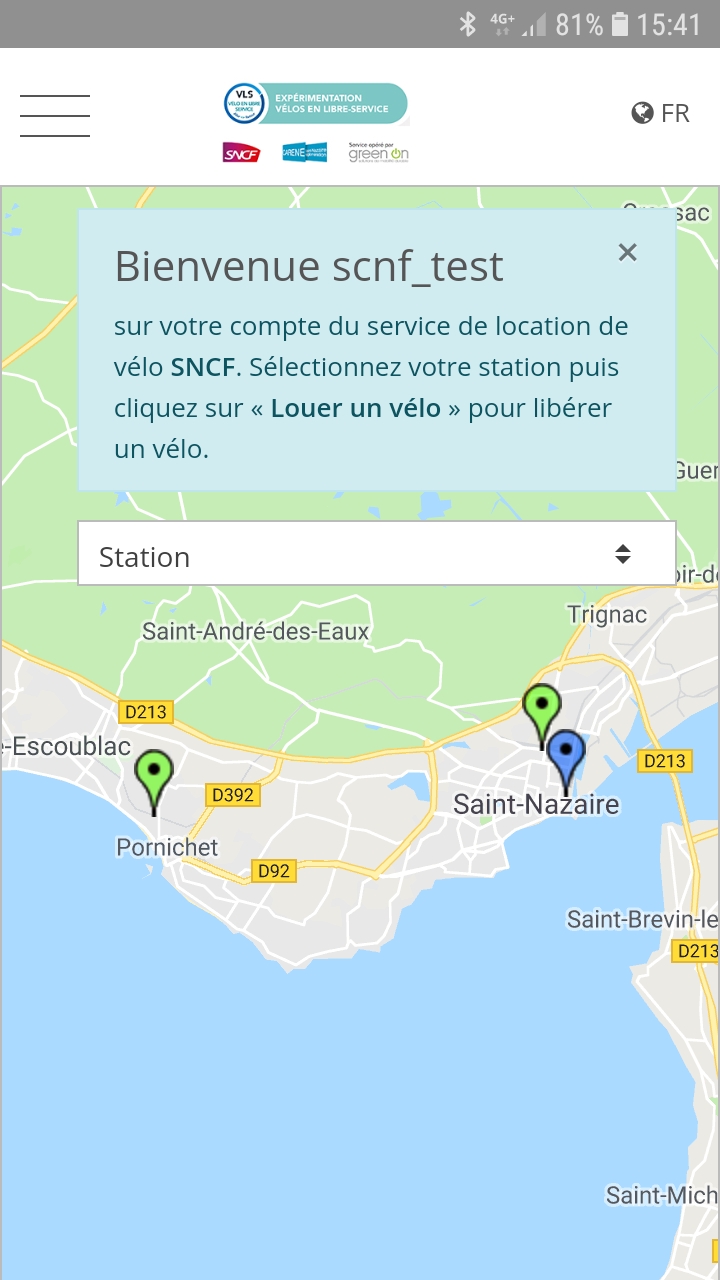 For the administrator, a full access to the database allows the management of users, detailed monitoring of the bikes' trips and other statistics. He can activate different options on his park, such as the bikes reservation by users, public access to the park state and rental prices…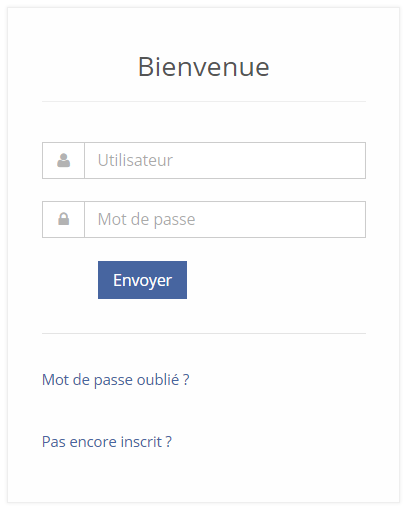 In only a few clicks, these web pages can be customised in the colours and logos of each project.
« Invoicing and payment solutions »
For the bike rental parks, a payment terminal can be added to the station, which allows any occasional user to have a daily access or to charge an existing account with a credit card. Of course the platform also has online payment tools (credit card, Paypal …) allowing invoicing/payment solutions by the month or by prepayment.